MEEFIL B.V. - The Netherlands
Customer Care welcomes you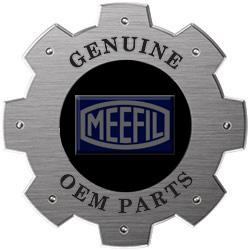 As we all know, practically every mechanical product has a certain lifespan and depending on your quality needs and expectations the choice of product is not always associated with the longest lifespan possible.
Meefil is warehousing spareparts and wearingparts for all their common products. Our manufacturing suppliers guarantee availability of spare- and waeringparts for 10, 20 and sometimes 50 years from date of production.
Meefil BV provides support with your search for the best possible solution for repairs, replacement of parts or product, factory repair or replacement using a better product for the application.
Sales Team Meefil B.V.
---
There are no actual messages. For urgent matters during out-of-hours please use emailaddress U R G E N T @ M E E F I L . N L AND phonenumber +3178 3030290

Er zijn geen actuele mededelingen. Voor al uw urgente (aan)vragen buiten kantoortijden bereikt u ons via emailadres U R G E N T @ M E E F I L . N L en telf. no. 078 3030290


---
Sales Team Meefil B.V.